FAVORITE
LINKS
Hover over each icon for a clue, or just click and enjoy!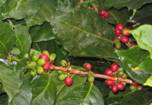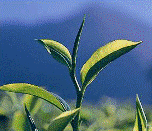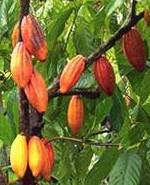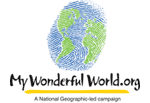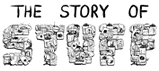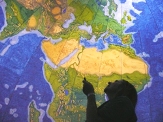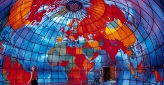 AP IMAGE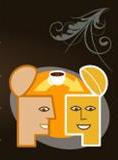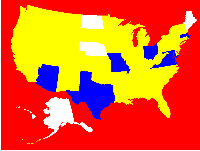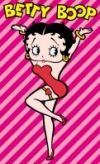 .


People are more alike than different.

(Polus Center)

x

Education is not the filling of a pail, but the lighting of a fire.


(William Butler Yeats)

x

Wasting less is more patriotic than buying more.

(Eric Liu & Nick Hanauer)

x

Read more of my Quotes for All Moments
This site has hundreds of pages -- please start with these!


Students

The reason I am here.
Everything on my site is ultimately for my students, but this section is particularly for them. It provides information on the specific courses I teach (

including textbook selections for upcoming semesters

), my expectations and advice for students, detailed contact information.


Two versions of the PSA from My Wonderful World. See more about this campaign below.
International


I get around.


My life is one big field trip -- I love places and the people who make them unique. This part of my site shows where I have been and what I have been learning -- music, coffee, tea, chocolate, cities and rain forests from Brazil to Transylvania, from Nicaragua to Cape Verde, from Cuba to Kenya -- and most of the United States.

Environment


We have a whole planet to save here!




Read about my environmental projects and many others that I support. The planet -- or neighborhood -- you save may be your own.



Variety


A few hundred of my favorite sites.




I have been pursuing a wide variety of interests online since before Google or Yahoo were even thougth of. Many of my favorite pages are here, with annotations, including many I have created myself.



James

All about me.




Catch up with my family and favorite activities. Also see my photos and favorites on Flickr, YouTube, IMDB, and other online communities.
Study in Brazil -- We'll Pay for It!

The U.S.-Brazil Consortium in Urban Development funding for several years of semester-long exchanges to study the role of geography in urban planning in southern Brazil and New England.

The idea originated with presidents Bill Clinton and Fernando Henrique Cardoso. It continues to be funded by the federal governments of each country.

Look over the web site, and contact me if you would like to participate.

Geography is what geographers do.

As I have reorganized this site, I decided that the rest of this main page should include a few specific examples of what geography is all about. For more detailed discussion, see my " What is Environmental Geography ?" page or the PodCast I recorded with colleagues Harm de Blij and Vernon Domingo.

For more examples, see Ten Geographic Ideas , which I adapted from the book by Susan Hanson.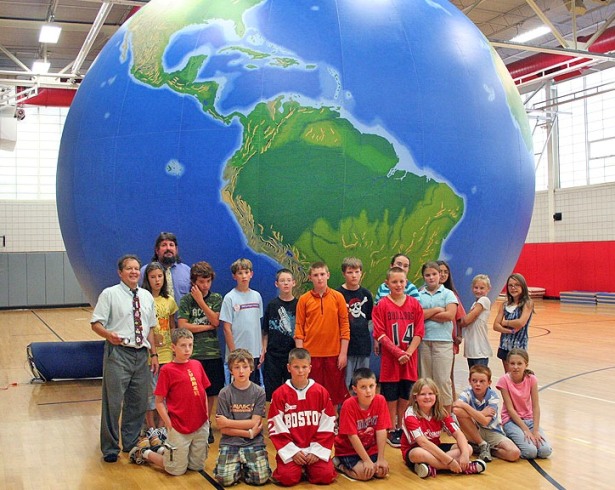 See the world inside & out!
BSC's Traveling

EarthView

or

Boston's Glass

Mapparium
Follow EarthView at our EarthView Blog
For fun right now, see my GeoGames page

I got started in environmental geography in the 1980s when a friend talked me into taking a single course, in which I ended up learning quite a bit about deforestation in the Amazon Basin. Eventually, I went to Rondonia, one of the most damaged parts of the Brazilian rain forest. The two LANDSAT images above provide a wealth of environmental geography lessons; I have used these images when teaching about biodiversity, the geography of Latin America, and the applications of remote sensing. The image on the left shows a part of central Rondonia in 1975; the same area is shown in 1992 on the right. During these years, the Brazilian government funded the building of small roads at 10-kilometer intervals along BR-364, the main highway that runs from the SE corner to the northern part of each image. By 1992, it is difficult to see the highway because of all the clearing that ensued. Learn more about what happened in the Rondonia Web portion of this site. It includes links to a USGS site about the images themselves, to an online photodocumentary by my friend Lee Clockman, and all of my writings about the area.

Earth at Night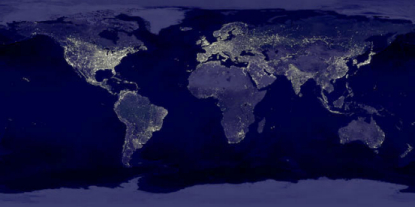 This image mosaic from NASA is an excellent geography lesson. Light is a reasonable proxy for population, so this image works for an initial discussion of the places where humans live in large numbers, and the places that human settlement is more difficult. Generally, the places that do not support agriculture do not support large numbers of humans, unless an ecomomy is strong enough to be sustained on some other basis. Look for other interesting or unusual population patterns throughout the mosaic. Because light is a reasonable but not perfect proxy, this image also shows reveals real discrepencies in technology and economy. Notice, for example, that South Korea appears almost as an island, because North Korea is barely visible. Similarly, the distribution of population in Egypt exhibits a form not found anywhere else on the planet. Click on the image to go to the
original APOD page
, where technical information and a higher-resolution version of the image are provided.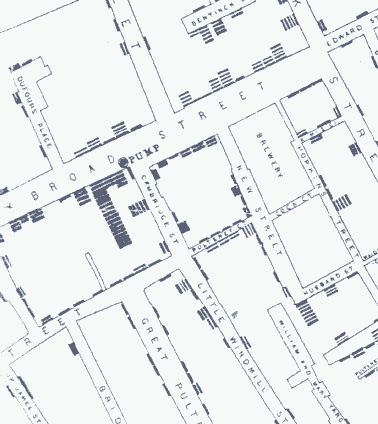 Geographers like to site the work of
John Snow
, a nineteenth-century London physician, when explaining the value of a spatial perspective. By mapping the incidence of cholera, he was able to identify the water supply as a source of transmission, and saved lives by having the handle removed from a particular well. A similar technique was used to discover the grave problems at
Love Canal
near Niagara Falls more than a century later. The image above comes from an
article about Snow
posted by the Center for Spatially Integrated Social Science at UC-Santa Barbara.

Some consider Hurricane Katrina to be the worst natural disaster in recent U.S. experience. Many geographers do not consider it a "natural" disaster at all, but rather as a terrible event that exposed a variety of underlying problems. It may be the case that human-induced climate change contributed to the severity of the storm. It is definitely the case that human-induced climate change has raised sea levels, so that the storm surge occurred from a higher base elevation. More importantly, human-induced coastal erosion had removed protective physical barriers.
Understanding Katrina
is a collection of essays by geographers and other social sciences that examines what Katrina has revealed about our society.
For a brief explanation of why Katrina cannot be more directly attributed to climate change, see the
brief article
on Katrina from the Pew Center on Global Climate Change. Although climate change cannot be "blamed" for this disaster, geographers understand that climate change are likely to make such events even more problematic into the future.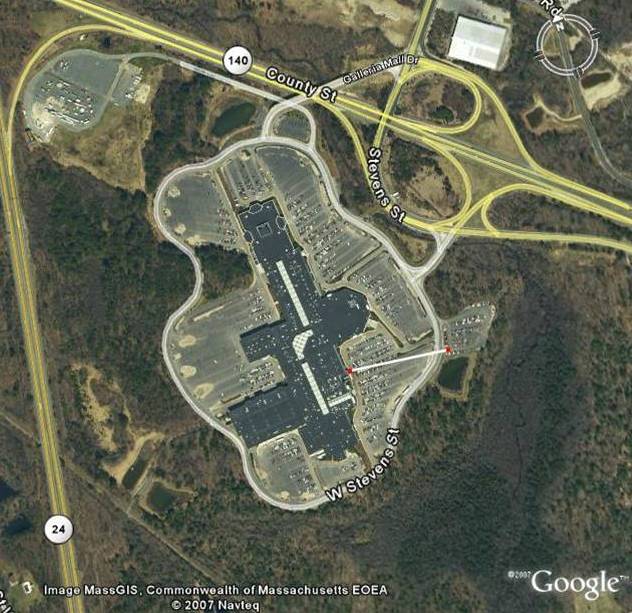 This example -- an aerial view of the Silver City Galleria Mall in Taunton, Massachusetts -- is closer to home and illustrates several interesting things. First, geographic information is increasingly easy to obtain, especially in areas where government agencies (such as
MassGIS
) have generously supported the free publication of data. Second, it is often possible to learn something about local geography from place names. In this case, Silver City refers to Taunton's past as an important center for the production of fine silver pieces. Third, this is a fine example of the attraction of transportation nodes. A large piece of open land near the intersection of two major highways is unlikely to remain open for long, as the value at such a site will eventually make development too attractive to resist.
Finally, notice the white bar on the eastern side of the complex. It measures 600 feet from the entrance to the food court to the overflow parking area. This is a figure I learned from
Edge City
, Joel Garreau's classic book on suburban sprawl: It is the maximum distance a U.S. resident will voluntarily walk without being tricked. A perfect example is in the mall itself. The white stripe in the center of the mall is a skylight in the main concourse. The fact that the concourse is a total of one thousand feet long might be cited as evidence to contradict Garreau, except for one thing: the dog-leg in the center of the mall -- clearly visible in this image -- is a visual trick that induces customers to walk the "entire" length. Geography is concerned with the many implications of this simple observation. Over a period of five to six decades, the United States has developed a dependency on the automobile that is self-perpetuating. Things must be spread out to make room for cars, and cars are needed to navigate the spread-outness of suburbia. The fact that this aspect of "progress" is now becoming common in developing countries was one of my motivations in establishing the
U.S.-Brazil Consortium in Urban Development
, which gives students at BSC and partner universities the opportunity to study these problems in detail.
Also, see my
Geography of Suburban Sprawl
page, which is based on a presentation I made to the Massachusetts Association of Conservation Commissioners.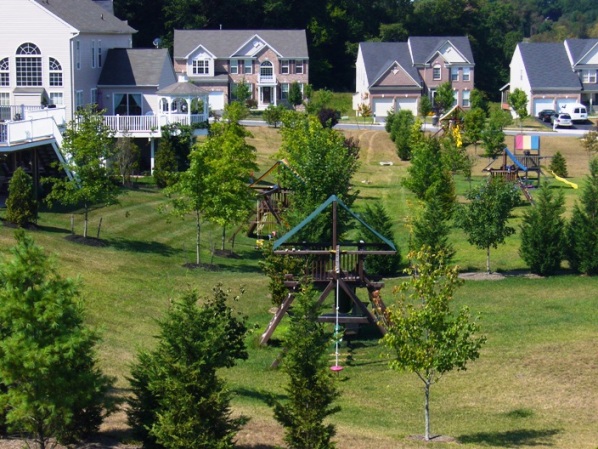 I took this photo in suburban Maryland in the summer of 2007, because this single, back-yard vista so thoroughly captures much of what is wrong with the suburban geography of the United States today. First, Americans are increasingly moving away from each other, even in individual neighborhoods. The space between houses is the result of mandated low density, which is intended to reduce the impact of development. In fact, however, it increases the need to drive for most errands. (In fairness, I was standing on the edge of a newly-constructed shopping area that intends to serve some of the routine needs of these houses -- including ready-to-heat dinners for families who no longer cook, though they have state-of-the art kitchens.)
What has become "normal" in house sizes would have been considered ostentatious only a couple of generations ago. Much of the extra space is devoted to storing the stuff acquired on shopping excursions, aimless shopping having become the nation's leading pastime. Typically, families in such over-sized houses find that they "cocoon" in a few comfortable rooms, though they furnish, heat, and air condition up to three or four thousand square feet of space. The playgrounds themselves exemplify the costs of a diminished sense of community, along with a rigid opposition to taxation. Many Americans would now rather spend a few thousand dollars on the play structures their own children demand than contribute a few hundred extra dollars to neighborhood facilities. The inward focus, combined with a general fear of letting children out of sight, leads to vast areas of land devoted to unused, single-family playgrounds and an increasing sense of isolation. Notice the distinct lack of children in this photograph! New urbanism is an effort to reverse these pernicious trends, by bringing people back in close proximity to each other, with architecture that is interesting, services that are available, and community goods that create a shared experience. I live in such a neighborhood in Massachusetts, on 0.31 acres, with playgrounds and shops we can walk to, but even in my town it would be illegal to build such a neighborhood today! The result of this imbalance is increased time spent in cars, decreased time spent with neighbors, huge amounts of money spent on fossil fuels, and a worsening climate.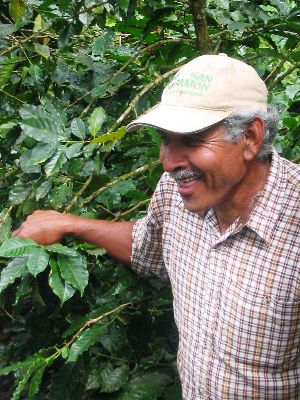 Coffee is the second-most traded commodity in the world, after oil. It employs millions of people who grow, process, transport, market, prepare, and serve it. These people are connected in complex relationships that span the globe, and that exemplify the interconnectedness that characterizes the 21st century.

From this farmer in Matagalpa, Nicaragua to the barista at the corner shop, coffee people are part of a very interesting geography. Coffee originated in Yemen, but through the process of colonization it is now found throughout the tropics. Within this broad range, the quality and productivity of coffee varies according to many locational factors. The knowledgeable farmers of Matagalpa produce some of the best coffee in the world, aided by the abundant, gentle rains of the cloud forests and rich, volcanic soils.

Historically, coffee was harvested by slaves, and today many work in conditions that are not noticeably better. The fair trade movement is an effort to transform the economic geography of the industry into a more equitable form. The human geography of coffee also includes the role of coffee shops as nodes of local community building and as incubators of intellectual, political, and financial pursuits.

My Geography of Coffee pages describe my explorations of coffee -- from the field to the cup!


Geography for Global Education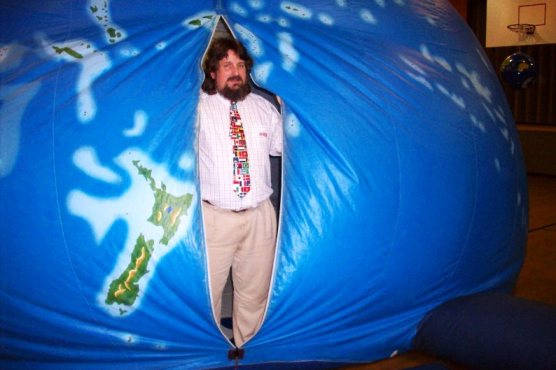 My friend and colleague Vernon Domingo took this photo of me just in time for it to circulate among friends, family, and students on 46th birthday. It does look rather like a peculiar birth of a geographer. In reality, the photo shows me in the process of deflating
EarthView
after a day of teaching at Trinity Catholic Academy, one of a couple dozen places we have visited, sharing the wonders of the world with close to 10,000 students in the first year of the program.
This brings us to what is perhaps the most commonly recognized use of geography: a systematic way to learn about the world. Geography is a vital part of education for global citizenship, as the world space-economy continues to collapse physical distance. Fiji, for example, is shown just above my head in this photo and is actually a source of bottled water sold in the United States -- it could hardly be farther away, and yet it is connected. Geography helps citizens and consumers to understand complex webs of connections to each other and to the earth across great distances. Often just one or two connections are known, when the understanding of many more connections is necessary to make informed choices.
Geography education is vital for effective global citizenship and it is increasingly important for employment, as geospatial skills are integrated into many kinds of work. It is for this reason that I am involved in National Geographic's campaign for
Geographic Literacy by 2025
. Part of that campaign is the very engaging
My Wonderful World
program.
Geography is What Geographers Do

This tautology is an invitation to consider the very wide variety in the field of geography -- both in terms of what geographers do but also who geographers are. Within the AAG -- North America's major professional society for geographers -- dozens of groups have formed to explore common interests or identities. To read the
list of specialty and affinity groups
is to begin to understand the many ways that a geographic perspective can help to make sense of a complex world.
GEOGRAPHY IS MORE THAN QUIZZES, BUT QUIZZES HELP


(c) 2008 Jan Eliot / permission pending
BUILD YOUR KNOWLEDGE WITH MY NEW GeoGames PAGE!

---




Bridgewater State University encourages publishing on the web site. Content and organization are the responsibility of the author. The views expressed on these pages are those of the author and may not necessarily represent the opinions of Bridgewater State University.