Environmental

Geography

About Dr. Hayesboh

Revised March 29, 2009

This page is the page for those who want to know a bit about me, my family, and some of my interests. For a guide to some of my pet causes and annotated links to a few hundred of my favorite web sites, see the variety page. You can also start with James Hayes-Bohanan Environmental Geography, which is a pointer to several of my pages.

The family page includes stories and photos of my wonderful wife, daughter, and our home next to Bridgewater State College. We live in a poem, as we say, and I am thankful every day for my family life.
The curriculum vitae (c.v.) is an academic version of a resume. Resume means summary; c.v. is the detailed story of an entire career. Mine includes every degree, graduate course, college committee, course taught, publication, and public lecture or presentation. I maintain my c.v. online, so that I can provide links to some of actual work.

The Fun Job List might be a bit more interesting than the c.v. It is not as formal, but it gives the reader an idea of the many, often strange jobs I have held, from fast food to fundraising. It also includes a list of every school I have attended since first grade.


Just Fun



The Fun Job List is just the beginning of the fun. On my Just Fun pages, I share a fair bit of extra-curricular fun, including some of my favorite ideas and links on food, humor, and the arts, in addition to some of the bleeding-heart causes I proudly support. My recipes and film favorites are part of the fun to be found.

Pamela Hayes-Bohanan, my wife and colleague, has a web site that includes tips for leading a better life! She updates it frequently, and brings many of these great ideas to our home, helping to keep us sane and healthy.

Her web site also explains a lot about libraries, librarians, and information literacy. Those who think the internet has made libraries obsolete need to read her page!

Male Bonding Band

You may have heard that I am in a band, and wondered how that could be. I am in the Male Bonding Band, which functions as a men's group for my church. We have a lot of fun, and so do our audiences. We actually raise a fair amount of money for our church and other causes.

I started a web site and online book store for my church a number of years ago. The site is improving as others have become more involved. The main function of the book store is to generate a small revenue stream for the church, as well as to share recommendations from members.
Bridgewater State College encourages publishing on the web site. Content and organization are the responsibility of the author. The views expressed on these pages are those of the author and may not necessarily represent the opinions of Bridgewater State College.
MY PROFILES

Online communities to enhance my web site and my teaching.

I use Yelp for reviews of coffee shops -- and maps to find them.
Stumble Upon is a handy way for me to recommend a wide variety of web sites.



I use Flickr Pro to post photographs from student travel and annotated , instructional slideshows.



I use Facebook to communicate with students and friends locally and worldwide, and to post campus and community events.




My first blog is a place for news and observations about geography, the environment, and other things I just find interesting.



My second blog is dedicated to EarthView, our giant, traveling globe. The blog is for news of our school visits, and is a place for students we visit to post questions about geography.


I posting a few of my better photos to my National Geographic gallery.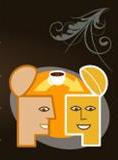 I am not a barista, but coffee enthusiasts are allowed to join Barista Exchange. Visit my profile to see what I am learning from the professionals.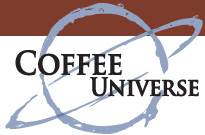 Coffee Universe is the ultimate source of information about coffee online. It now has a social-networking side for coffee enthusiasts of all kinds.



I use playlists to share videos and music for classroom use and to extend my web content.



The Internet Movie Database is the best source of information on films. I sometimes post reviews, especially of movies that have a geographic connection.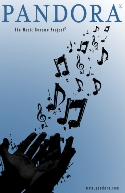 My daughter introduced me to Pandora radio, on which I have several "stations," each of which includes a mix of songs I have chosen and similar songs the site's algorithms have chosen for me.

With colleagues and students, I use blogspot to share ideas on campus sustainability.