There should always be a little bit of room for fun
These pages are where I put all those links that I think are entertaining or interesting, but that do not fit well into other areas of my web site. I'm open to suggestions for new links.

| | | | | |
| --- | --- | --- | --- | --- |
| CONNECTIONS | ARTS | HUMOR | FOOD | CAUSES |
| Friends and family with web sites | Movies, literature, music and more | Things I find amusing - good aimless surfing | Favorite recipes and a few products | Things I care about |
Film
The Internet Movie Database is the ultimate resource on movies. It is searchable by cast, director, location, and much more. If you want something to keep next to the VCR, the best print resource I know of is the Videohound's Golden Movie Retriever 2004 .



Spalding Gray has long been one of my favorite wits. He was an extraordinarily gifted thinker, known mainly for the films based on his incredible monologues - Swimming to Cambodia was so funny that I lost by breath laughing. I also enjoyed Monster in a Box, a sort of extreme essay on writer's block. My wife and I had the privilege of seeing one of these performed live in Boston a few years ago. We knew that he had a lifelong struggle with depression, but we were shocked to learn that he has been found in New York's East River. We will miss his wit and humanity.

NPR Remembering Spalding Gray includes fascinating and moving interviews of Gray's friends and widow.
BBC Obituary .
IMDB Filmography (See the "Himself " section of the page for his best work.)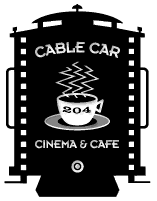 Because the U.S. has the world's largest film industry, many North Americans know little about foreign films. The 1-World Festival of Foreign Films is an online directory of the films of almost fifty countries, including reviews and VHS/DVD ordering information for films that might be very difficult to find otherwise.
Even better than seeing these films on video is seeing them on the big screen. Cable Car Cinema & Cafe in Providence, RI shows many foreign films and other films that might be too sophisticated to show up at the local Blockbuster. We enjoy not only the selection of films but also the comfy little couches you can sit on during the show. Capuccino fans will like the cafe side. For a complete arts experience, visit Cable Car during a Providence Waterfire event. It takes some planning, but if you arrive early you can park near the cinema.
| | |
| --- | --- |
| | The Omnificent English Dictionary In Limerick Form (OEDILF ) is an ambitious linguistic and literary project. It started with the goal of providing a limerick to define each word in the Oxford English Dictionary . The project has become even more ambitious, with the intention of providing a limerick to define every word in the English language. As of late 2004, over 1,500 limericks have been approved, just for the first part of the "A" listings. |
Online Picasso Project is a comprehensive web site with detailed information about the life and work of Picasso, links to other Picasso sites, and links to museums throughout the world that hold his works. If you were wondering about our level of interest in this enigmatic artist, you might note that our second dog was named Pablo, and our beautiful daughter is named Paloma, as is one of Picasso's daughters. For this reason we have a print of Paloma à l'orange in our living room; grown-up Paloma Picasso offers some of her work at Tiffany's.


Teachers looking for lessons, games, and activities about the visual artists should visit the Keeping Schools Colorful collection.




Putumayo World Music was established in 1993 to introduce people to the music of other cultures. The label has become known primarily for its upbeat and melodic compilations of great international music that are "guaranteed to make you feel good!" Putumayo's CD covers feature the distinctive naïve art of Nicola Heindl, whose colorful, folkloric style represents one of Putumayo's goals: to connect the traditional to the contemporary to create products that people love.


George Vlosich III is a talented young man who has found fame and fortune through his master of the Etch-a-sketch . See his impressive gallery at his Etched in Time site. WARNING: This site spawns numerous pop-up ads. I've advised the webmaster; you might wish to do so as well.
Fantasy Art of Elfwood is a Swedish site that presents some of the most beautiful artwork I have seen online. Individual artists maintain galleries on this free site. Its curator/benefactor does a great service by making it possible to find these great artists. The works are copyrighted - please respect that. I have found the artists to be very receptives to requests for non-profit use of the work. If you are looking for representations of gods & goddesses, mythic creatures or the like, this is the place to go. Given my Tolkien obsession, Lothlorien is my favorite part of the site.
Internet Radio

If you have a full-time connection to the Internet and a sound card, you can listen to radio stations from all over the world. In most cases, you just need RealAudio, which is available for free. Yahoo's Steve Knopper has prepared a comprehensive guide , so I will not attempt that. I will mention just a few of my favorites:

Skanatra is the second great musical spawn of Hoboken.

| | |
| --- | --- |
| | Art Crimes is a gallery of graffiti art from cities around the world. It has more than 2000 images online from more than 80 cities around the world, and we're still growing. Art Crimes was the first graffiti site on the net, and it is still the biggest, although many other interesting and useful sites have since sprung up. |
If you are trying to remember the words to a song, or if you can only remember a line and want to find the title and artist, visit the International Lyrics Server in Switzerland. WARNING: This site has become a real hassle to use because of copyright issues, but it remains the best place to find lyrics online, besides trying the fan sites of individual recording artists. This site is useful if you can think of a song title or phrase but cannot remember the artist.


| | |
| --- | --- |
| Professor H-B trivium: I was once an usher for the Rocky Horror Picture Show. I saw it six times one week, and probably four times since then. I also have the video, but it is hardly worthwhile. See the official RHPS site to see how many times the true fans see it! | |
| | |
| --- | --- |
| | My earliest intellectual interests were in the writings of J.R.R. Tolkien , who instilled in me a great love of language. I maintain an interest in his work, and a rather extensive library of works by and about Tolkien and his friend C.S. Lewis. |
"Sometimes it's a little better to Travel than to Arrive"
Besides Tolkien's work, the most important book in my development as a person, a thinker, and a geographer has been Robert Pirsig's Zen and the Art of Motorcycle Maintenance. The book is available in most decent book stores and Amazon.com .


| | |
| --- | --- |
| | The Simpsons Archive is the Internet's clearinghouse of Simpsons guides, news and information, voluntarily maintained by members of alt.tv.simpsons. Includes complete scripts of some episodes. |

Halloween 2000 - find out what my costume has to do with plate tectonics. A story right out of Bedrock!

I cannot include a link for every music group I admire, but I must include the fan site of the Pretenders , a great, straight-ahead rock band from Ohio, and one of the first major bands to be fronted by a woman, the amazing Chrissy Hynde. I play My City Was Gone for students in several of my environmental classes.
Emilia Dahlin is a young Bridgewater native who writes and performs fantastic music. Her dad plays in my band , but do not hold that against her!
| | |
| --- | --- |
| Carlos Santana | In March, 2003, I flew to Rondonia, Brazil with a student. During the long overnight flights between Washington and Sao Paulo, I listened to an Arista Records program about Carlos Santana's new album, Shaman. I was already a Santana fan who frequently listens to my Supernatural CD, and I have even played it in my Latin America class (especially the "Migra" track). The title of the new album was very apt for a trip to the rain forest, and since I can never really sleep on airplanes, I was happy to listen to the program several times. I enjoyed tracks from both CDs and the interviews with Santana helped me to understand the genius behind both projects. My student thought it was funny that I could listen to this program so many times back to back, but I bought the Shaman CD immediately on returning, and I have not gotten tired of it yet! |



Of course, I also play a fair amount of Talking Heads music in my classes (they seem to have a lot of songs about water). With a clever title, flawless navigation, thorough research, and slick design, Francey's TALKING HEADS.NET is the best fan site of any kind that I have seen.
A student recently alerted me to the relevance of Billy Joel's " We Didn't Start the Fire " to discussions of the history of the late 20th century.

---

Back to James Hayes-Bohanan's Environmental Geography pages.