County Map Project International
Mexico


James Hayes-Bohanan, Ph.D.

The international section of my County Map Project documents my travels outside the United States at the state or provincial scale.




More Mexico maps and information at

graphicmaps.com
My first visit to Mexico was a quick trip across the Baja California border in the early 1980s in my friend Miguel's 1960 VW. We slept on the beach, drank the water, and ate fish tacos from street vendors in Ensenada, south of Tijuana. Little did I know that I would return for an entire summer in 1989 and then visit nearly every border crossing and a few northern interior spots during seven years spent living in Arizona and Texas in the 1990s.
Your local library might have a subscription to American Geographical Society's Focus. If so, look up a cover article my wife Pamela and I wrote for the Winter 1991 issue. It is in the form of a photo essay about our 1989 trip to Puebla, Mexico City, Guanajuato, and Oaxaca.

In the Summer of 1989 my wife and I spent 7 weeks in Mexico as students. Visit her site to see pictures from our trip.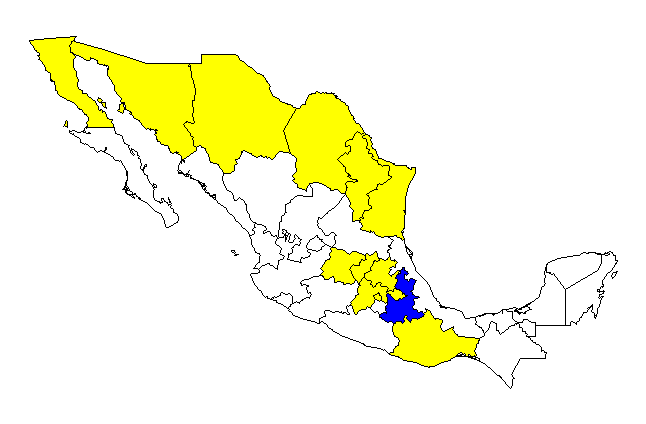 I have visited 12 of Mexico's 30 states, plus its federal district.
Return to my home page.