County Map Project International
Jamaica


James Hayes-Bohanan, Ph.D.

The international section of my County Map Project documents my travels outside the United States at the state or provincial scale.




More Jamaica maps and information at


graphicmaps.com
My only experience in Jamaica - so far - has been to change planes on the way to and from Cuba at Montego Bay's Sangster Airport. I have two different colleagues who do research on the island, and my best friend Karl vacations there frequently.
As beautiful as it is from the air and as friendly as the people were in the airport, I expect to return for a more extensive visit some time.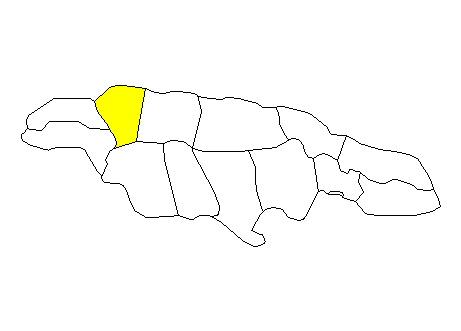 I have visited 1 of Jamaica's 14 parishes.
Return to my home page.