County Map Project International
Cape Verde


James Hayes-Bohanan, Ph.D.

The international section of my County Map Project documents my travels outside the United States at the state or provincial scale.




More Cape Verde maps and information at


graphicmaps.com
Since moving to Massachusetts in 1997, I had been gradually learning more about the island nation of Cape Verde. Located just west of West Africa, the former Portuguese colony won independence in 1975. Almost as many Cape Verdeans (including recent immigrants and the sons and daughters of the second, third, and fourth generations) live in this region as live in the country itself.

My interest in the country grew sharply in the fall 2005, when the president of our college -- himself a Cape Verdean -- asked me to lead a study tour of the country. I was greatly honored, and quickly set about learning as much as I could about this most interesting place.

Due to the vagaries of travel to Cape Verde and the constraints of our Spring Break schedule, our visit was limited to six days, mainly on the island of Santiago.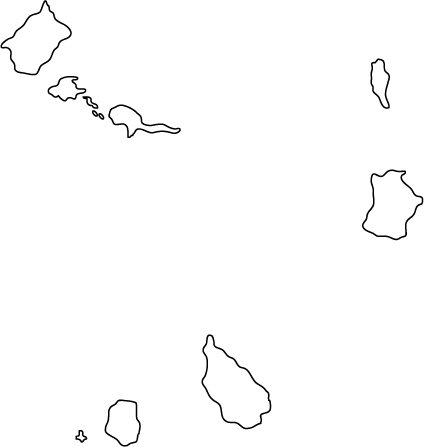 Return to my home page.