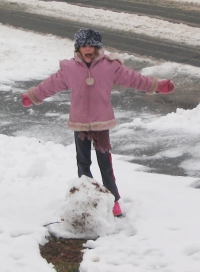 Waking up to news that schools were closed in Bridgewater was a delight for our daughter, but made us a bit nervous about getting out on time. We were in luck, however, and traveled from Boston to Miami International Airport -- the "Capital of Latin America" -- without any problems.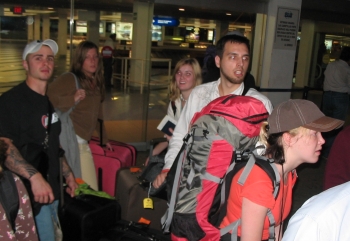 We found some very interesting buses at the airport!

We were warmly welcomed by our guide Robert and driver Edgar, who met us with the very comfortable coach that would be our ride for the next several days.

Since we arrived rather late, we had time for little more than a dinner and checking in at Hotel Europeo, in the Bolonia neighborhood of Managua.



Our hotel was a very small, comfortable, and charming place to begin our visit to Nicaragua. It is also a place with a sense of humor, from the crocodile holding a tray of coins in the lobby to the fantastic garden sculpture near the entrance.