Donna Mitchell Lecture: Watuppa and Native Heritage in Massachusetts
Wampanoag elder Donna Mitchell will talk about Native land and Native heritage on
Tuesday, 9/29, from 11:00-12:30 in Burnell 132A
You're warmly invited to a presentation on Tuesday, 9/29, by the Wampanoag elder Donna Mitchell, of the Fall River / Troy Band, entitled "Watuppa: Native Land and Native Heritage in Massachusetts." Donna will speak about what it means to have roots in the land of Southeastern Massachusetts that go back thousands of years, and how that heritage informs her work in perserving Wampanoag identity and serving as steward of the land that has long nurtured her people. As part of the Southeastern Massachusetts Bioregional Preserve, Watuppa is a place that weaves together issues of indigeneity and sustainability. We hope you can join us.
***************************
Climate Change and Survival in the Himalayas
Wednesday Sept 30th 12:20pm in the Science Building Auditorium
A presentation analyzing the relationship between people and the environment with special emphasis on India and the foothills of the Himalayas.
****************************************
SELMA, a film showing and discussion
Please join facilitators Laura Boutwell and Richardson Pierre-Louis on Wednesday, September 30, 2015 in the Moakley atrium at 5pm for dinner followed by a 6pm screening and discussion of Selma. This Golden Globe nominated film depicts the Civil Rights campaign for equal voting rights and the 1965 march from Selma to Montgomery. Discussion will emphasize how the film's themes can inform our work for racial justice today.
Please RSVP using the link below.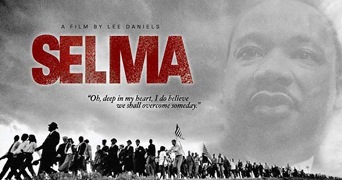 ******************************************
******************************************************************************