Tour Overview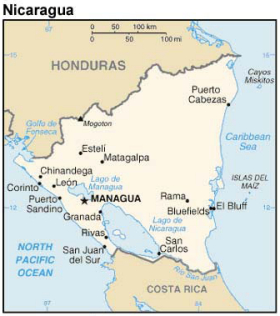 Most places on this year's tour were also part of the 2011 study tour, with a few additions.



January 4-5: Arrival and Travel to

León


Projects of the Polus Center, including PLUSAA, Walking Unidos, and the Ben Linder Café

;

coffee geology and mild adventure at the Cerro Negro volcano



January 6:

León

to

Matagalpa
San Jacinto geysers, city tour in of Matagalpa; visit to Ben Linder grave site; fair-trade lecture at CECOCAFEN farmer-owned cooperative



January 7: El Chile and Selva Negra


El Chile community and weaving cooperative; Selva Negra coffee estate and retreat; BSU classroom time

January 8: Selva Negra surroundings
Hiking in cloud-forest reserve; Byron Corrales award-winning organic coffee farm; San Luis semi-conventional (Cafe Practice) farm



NOTE: During the January 9-13 period, the group is very unlikely to have phone or Internet service





January 9-10: Peñas Blancas


Visit to coffee-growing community and forest reserve and the Ben Linder hydroelectric projects at El Cuá



January 11 to 13: La Corona Community




Home stays with coffee-growing families; community-wide cultural activities; coffee harvest and wet-mill processing





January 13 to 14: Matagalpa


Association of Coffee Workers at San Francisco Farm -- veterans of the famous 1999 coffee march; award-winning barista presentation; SOLCAFE coffee dry mill; Castillo Cacao (yes, a chocolate castle)



January 14 to 15: Masaya and Granada


Masaya volcano and market; island tour in Lake Nicaragua; relaxation; final BSU class time



January 16: Granada to Boston


Morning free time in Granada; afternoon in transit through Miami; late evening arrival at Logan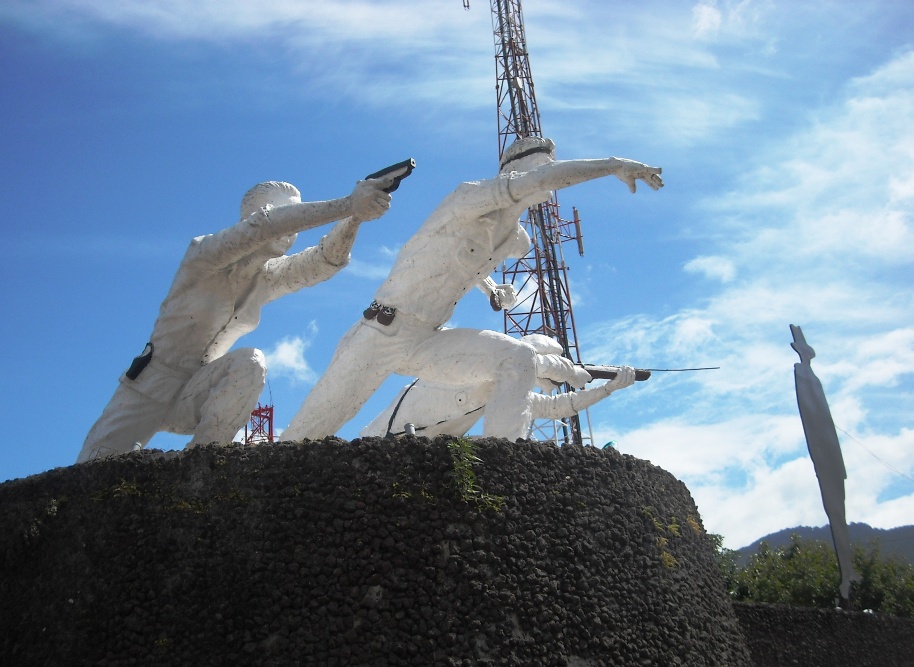 Photo from 2009, downtown Matagalpa

: Part of the curriculum of this study tour is understanding the complex relationships among land, power, coffee, and politics. The three figures in the foreground represent the men

and

women of the Sandinista Revolution of the 1970s (and its defense in the 1980s). The shadow in the background represents Sandino, a revolutionary figure from a much earlier time.



Photo from 2010, Jinotega:

Byron Corrales is the Poet of Coffee, whose care of the soil has won him the world-wide Cup of Excellence. With his wonderful children, he carries a tradition of caring for coffee to a third generation. His explanation of organic farming is the highlight of our tour.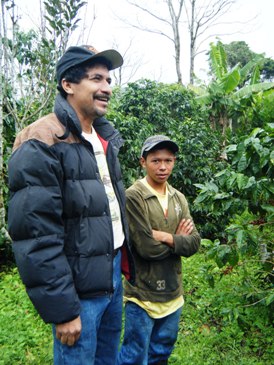 Byron's daughter Sara recently sent this video, in which one of Byron's importers introduces customers to this most amazing farmer.



More photos will be added as time allows, and updates of what we learn from our adventures will be posted on the
Environmental Geography
blog.