1. Name
: The name "Ben Linder Café in Bridgewater" would be appropriate, to honor the
original Ben Linder Café
in León, Nicaragua. This name is a appropriate for several reasons:
a. The original Ben Linder Café was started by a small team that includes BSU CAGS alumnus, Mr. Michael Lundquist. It is a model of self-help and community development for people overcoming extreme adversity, in this case civil war veterans and others who have been severally injured by land mines. Mr. Lundquist, CEO of the Polus Center for Social and Economic Development, is ready to assist, along with the other founder of the original Ben Linder, coffee importer and human-rights activist Dean Cycon, whose book is a required text for BSU coffee classes.
b. Students from BSU have visited the original Ben Linder Café and will continue to do so annually.
c. Ben Linder gave his life in serving others. He was a civil engineer working to provide rural electricity when he became the first U.S. citizen killed by Contras during their war on Nicaragua. He was a non-combatant, whose story is told in The Death of Ben Linder. He is buried with honor in Matagalpa, and his grave is a regular stop on BSU study tours.

d. In some ways, Ben Linder was simply an idealistic young engineer who wanted to serve the poor. Through his extraordinary dedication to the people of Nicaragua, however, and because of his untimely death, he became both a martyr and a symbol of the radical application of progressive thinking. In this way, he is in good company at Bridgewater State University, which has hosted many guest speakers who are cut from the same historical cloth, including Francisco Ramirez, Joy Gordon, Maya Angelou, Alex Kellington, James Howard Kunstler, Barbara Ehrenreich, Junot Diaz, and Angela Davis.

e. In fact, the cafe could serve as a place to recognize such luminaries who visit our campus, through a digital kiosk, similar to the Hall of Black Achievement.

2. Moakley Connection: Coincidentally, Ben Linder was killed the day after the 60th birthday of Congressman Joe Moakley, for whom the BSU Moakley Center is named. Rep. Moakley is remembered not only for his support of instructional technology but also for his leadership on human rights in Latin America, particularly in Central America. It was outrage at Linder's death that brought the rest of Congress into line with Moakley's point of view regarding clandestine support for the Contras. A plaque commemorating Moakley's work on social justice throughout Latin America could be featured in the café. The Moakley Institute at Suffolk University has already agreed to assist in this part of the project.
3. Solar power: It is probably not feasible to put enough solar panels on the roof to support all of the building's electricity needs. It should be easy, however, to calculate the average electricity load of the café, install enough panels to cover that on an annual basis (that is, over-producing in the summer and under-producing in the winter) and educate café customers about these measures.
4. Garden: Inside plantings in the vicinity of the café should include Coffea arabica (that is, coffee trees). They live ideally at 70 degrees F with 70 inches per year of precipitation; it should be possible to approximate equivalent conditions near the café. Between local botanical expertise and our contacts with world-class organic coffee growers, such a planting would be very manageable and very interesting for customers and visitors of the café. If any portable plantings are being considered for the green roof area, coffee would be a possibility there, too. After four years or so, we could have a "crop" ready for some very small-scale demonstrations of coffee processing.

5. Water: Because the café would need a dedicated supply of in-line, filtered water, it could become a focal point of efforts to reduce the use of bottled water building-wide and campus-wide. Bottle-filling taps could be located immediately adjacent to the café, along with educational signage about the environmental and social costs of bottled water. Privatized water would not be needed in the building, setting an example for the campus and the world.

6. Mural: Within the café, a mural similar to that in the original Ben Linder could be commissioned (with campus talent, of course). Students who have studied coffee could be part of the mural project, so that it emphasizes connections to the growers, the processors, and the land. Art students who have participated in the coffee courses would be ideal for instigating this part of the project, and the original muralist would very likely be available to help supervise the work.
7. Performing Arts: Ben Linder was a clown and a juggling unicyclist. An opening ceremony for the café could include a similar act, drawing the performing arts into the Science Building from the beginning. A professional clown is among the students who have visited the original Ben Linder Café in Nicaragua.

8. Organic: The coffee would be certified organic, meaning that the coffee would be grown under shade and without toxic inputs or artificial nutrients. Inclusion of this coffee would help to fulfill the environmentally sustainable mission of the university; learning about this certification process would compliment science and conservation education, as the advantages and challenges of organic cultivation can be studied.

9. Fair trade: The coffee would be certified fair trade, fulfilling the socially sustainable mission of the university; learning about this certification process would compliment global, social, and economic education in the Science Building and university-wide.

10. Carbon-neutral: The coffee should be carbon-neutral, fulfilling the university's climate commitment. Carbon-neutral coffee can be obtained from some roasters, but it may be preferable to identify and support tree-planting projects in one of the growing countries, in proportion to coffee sales (probably a penny or two per cup, to offset carbon-loading from the transportation, roasting, and brewing).
11. Giving back: A percentage of sales should be directed to development projects in coffeelands. These projects could be chosen by customers through a voting system similar to the one used at Blue State Coffee in Providence. Each month, the management selects three projects, and donations are made in proportion to votes that customers cast with tokens that they receive with each purchase. Selecting appropriate projects would be a very worthwhile project for students across disciplines. A similar system could be developed here, with a student advisory panel coordinating the selection of projects.

12. Global Education: Featured coffees could change on a monthly basis, with educational materials about source regions provided by student volunteers under faculty supervision. This is a natural extension of the successful coffee tastings that take place each April as part of second-year seminars on coffee.

13. Science on a Sphere: Coffee maps will be developed for the Science on a Sphere display in the new building, to be distributed to the entire SoS national network. Each of these maps -- showing crop yields, trade, the timing of harvests, the historic spread of coffee, and so on -- could be celebrated with an educational launch party at the café.

14. Nicaragua Nexus. The greater Boston area is home to a number of groups -- some new and some dating to the 1970s or earlier -- that have projects and relationships in Nicaragua. These groups include medical and religious projects and academic, engineering, and development programs. The Ben Linder Café could serve as a location for occasional networking meetings among people from this region who have a deep commitment to Nicaragua and its people. UPDATE: Even though the cafe has not yet been approved, Nicaragua Nexus has been formed, and did hold its first meeting in the Conant Science & Mathematics Center on the 25th anniversary of Ben Linder's death.

15. Book Club. Students have proposed a book club that would select social-justice titles for monthly meetings to discuss the books and activities that they might inspire.

16. Decór. We have an opportunity to work with an interior-design student from another institution to incorporate the best in café design as part of the planning of the Ben Linder Café.

17. Student participation. The student-run People's Market at UMass-Amherst had been a model of student entrepreneursihp for over 30 years. To the maximum extent possible, given the overall organization of dining services at BSU, the Ben Linder Café can provide similar opportunities for our students.
18. Buying local. The People's Market also supports local vendors in the Amherst area. Several participants in BSU's own Farmer's Market -- especially the nearby Rockin' K Cafe -- would be strong candidates for supplying snack and beverage items at the Ben Linder Café.

19. Fundraising wall. A cafe wall could be used to raise money to support school- or clinic-building projects or emergency-relief efforts, particularly in coffee-growing areas. Real bricks could be sold in advance of the cafe opening for a one-time fundraiser, and "fake bricks" could be used for subsequent causes. At Caffé Graffiti in Boston's North End, a large dry-erase board (white-board) is decorated with "bricks" on which people can sign their names for a small donation to a current cause. It would be great to incorporate a similar feature in the Ben Linder Cafe

20.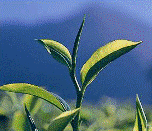 Tea and Chocolate. Not everyone who comes to the cafe will be interested in coffee; for them, fair-trade tea and chocolate could be made available, as several companies -- including West Bridgewater's Equal Exchange -- are offering these products.

21. Accessibility. The original Ben Linder Cafe was founded specifically to provide meaningful employment for persons with many different physical abilities, and it is fulfilling that mission. Just as that cafe exceeds local expectations for worker and customer accessibility, so, too, can the Ben Linder Cafe in Bridgewater. In addition to meeting the requirements of the Americans with Disabilities Act, the cafe can be a model of accessibility for the entire campus. Periodic reviews of the cafe facilities and practices can ensure that the cafe keeps up with evolving standards and technologies for all facets of accessibility for workers and customers.

22. Human Rights Tribute. On April 27 and 28 each year, the Ben Linder Cafe could be the site of a two-day tribute to human rights, recognizing those who work for human rights on the 27th (Congressman Moakley's birthday) and those who perish in the cause of human rights (on the anniversary of Ben Linder's death). These tributes could be used to build a human-rights honor roll that would be similar to the university's very successful Hall of Black Achievement.

23. External Agglomeration Economies of Scale. If one specialty coffee shop exists in a town, a second shop may have difficulty getting established because of competition. Once a third or fourth shop is established, however, each additional shop can actually benefit from being part of a community known for its cafes. The Ben Linder Café could actually serve as the tipping point.

24. Internships. Whatever the management structure of the cafe, it will provide many opportunities for students for engaged student learning that draws on lessons learned in their courses. It is easy to imagine internships that would improve the cafe and provide for student learning, whether in sociology, management, geography, health, music, art, biology, or any other field.

25. Roasting. The Ben Linder Café in Bridgewater could become the first university coffee shop in the country to roast its own coffee. A five-pound roaster could be located in a nearby laboratory in order to take advantage of laboratory ventilation, and would require about 40 square feet of floor space. Students or employees could be mentored in roasting by master roasters in the region. The roasting would be a demonstration project in carbon-neutral coffee processing, and it would add an important dimension to the field-to-cup coffee education that already takes place on campus. Moreover, the coffee aroma would be a strong signifier of the campus as a nexus of coffee appreciation and scholarship.The university currently has the opportunity to obtain the same model roaster that is in use in the original Ben Linder Café in Nicaragua.

26. WiFi. The Café would provide a welcoming place for community members and collaborators from throughout New England to gather and work productively, by providing open access to a wireless internet server. It may be that a server separate from the secure campus server would be required. Free access is standard in high-quality coffee shops, and would be particularly useful for the mission of the BLC.
27. Special Events. The BSU campus is increasingly involved in international education, and frequently receives visitors from countries that produce coffee and tea. The Ben Linder Cafe could enable the campus catering services to serve ethically-sourced coffee and/or tea for special events connected to these visits.

28. One Book One Community. Each semester, members of the Bridgewater town and university community select one book for a shared reading experience, and a variety of activities are organized around that book. For the fall semester when the cafe is dedicated, the One Book One Community selection could be Javatrekker by Dean Cycon, one chapter of which describes the formation of the Ben Linder Cafe in Leon.

29. Tunes. A compact sound system controlled from the cafe could provide atmospheric music for the immediate lobby area, as well as recorded music appropriate to a variety of cultural events hosted by the cafe.

30. Travel to origin. Socially and environmentally sustainable coffee involves making stronger connections between producers and consumers. To improve those connections, many coffee roasters and retailers travel to production areas, often making such travel available to front-line employees as a reward program. The Ben Linder Cafe could help to facilitate travel to origin for food-service workers campus-wide, and elsewhere in the food contractor's organization..

31.
No-Machine Zone. As a campus and regional resource, the Conant Science & Math Center is active throughout the day and evening. Currently, filtered water is available in all of its lobbies, but the only "food" is provided by vending machines located on the ground-floor lobby, adjacent to an empty cafe. The Ben Linder Cafe could provide not only better food but also employment to human food servers. Rather than "cherry-picking" high-traffic hours, the food-service vendor could commit to employing at least one cafe worker whenever the cafe is open, producing a profit while sending a message about the value of human work.

CAFE SUPPORTERS
BSU Departments, Clubs, and Offices
Center for Sustainability
Service Learning Advisory Board
Center for Entrepreneurship Studies
Watershed Access Laboratory
STREAMS
Latin American and Caribbean Studies
Middle East Studies
Asian Studies
Bridgewater Growing Spaces Community Garden
Southeast Massachusetts Global Education Center
Second-Year Seminars
Writing Across the Curriculum (WAC) Network
Department of Biology
Department of Chemistry
Department of Foreign Languages
Department of Geography
Department of Movement Arts, Health Promotion, and Leisure Studies
Department of Music
Department of Special Education and Communication Disorders
Department of Theater and Dance
Department of Social Work
Department of Sociology
Clement C. Maxwell Library
Social Justice League (Impact Award Winners)
Free the Children, BSU Chapter
Students for Ethical Eating
Center for International Engagement
Community Service Center
Office of Undergraduate Research
University and Community Partnerships
The Ben Linder Cafe Would Advance BSU's Strategic Goals
1. Maximize the intensity, diversity and richness of teaching and learning relationships
Students will learn with faculty members, vendors, and the broader community.
2. Promote leadership skills
Students will work with food contractor to enhance the coffee business.
3. Foster the cultural, scientific, economic and intellectual capacity of the region
The café will link visual and performing arts to the sciences and social sciences. It will also be a model for entrepreneurs in the region.
4. Increase global and cultural awareness
Focal point for global and cross-cultural activities of the campus, building on the legacy of
Rep. John J. Moakley's work in Central America
5. Serve as an agent of social justice and sustainable practices
Ben Linder gave his life in service to humanity. The café will celebrate and further that legacy.