Pablo's County Map
Pablo Picasso was a wonderful andadventurous beagle who lived with us from his Ohio puppyhood in August1989 through his early death in Massachusetts in May 1998. He lived withus in Oxford, Ohio; Tuscon, Arizona; Pharr, Texas; and Bridgewater, Massachusetts.
He traveled by car, plane, and four energetic little feet. He couldclimb mountains and cross deserts, walking tirelessly in search of theprefect scent. His county map is shown below.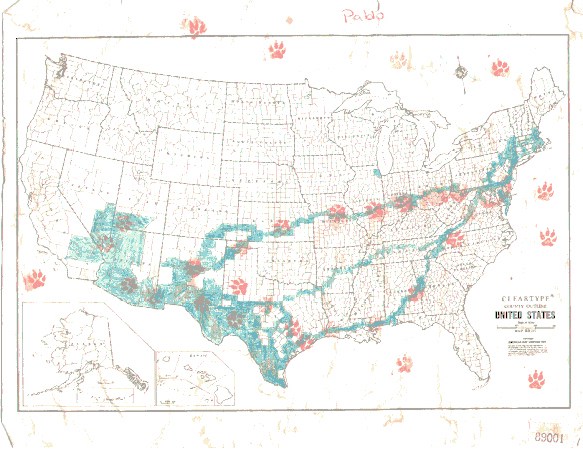 Return to James Hayes-Bohanan's County Map Project.