Meadow Lane, Catonsville, Maryland
I lived in too many other places in Maryland to record them all here, but the longest and last residence was in Catonsville (just
outside Baltimore) in Meadow Lane Apartments, which was sort of a Peyton Place for the UMBC campus. The complex was
built around the horseshoe drive in the center of the 1993 aerial photograph and 1982 topographic map below.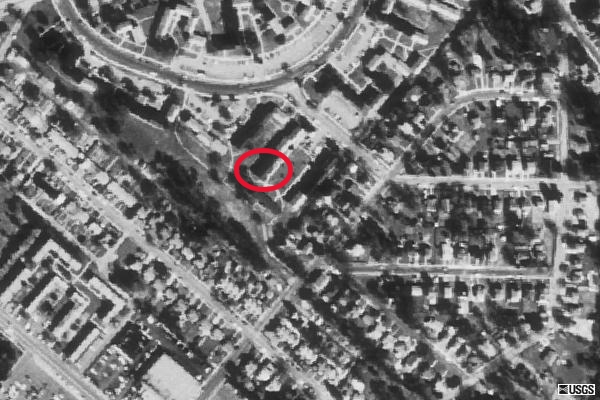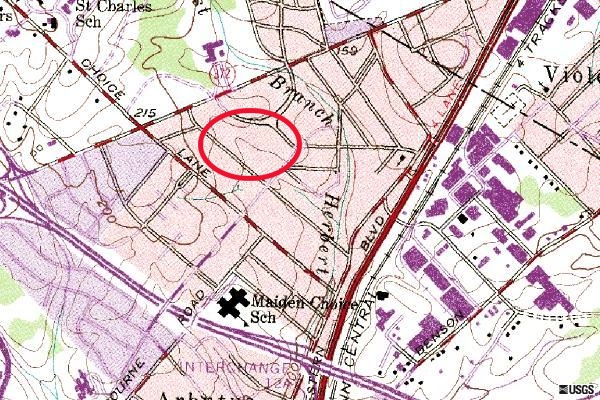 Return to my Maryland page.