Dr. Haefner's Chemistry 141 Home Page
Last updated:
---
Chemistry 141 Home Page

Important Announcements will be listed here and below. (i.e. bookmark this page and visit it often)

Welcome to the Chemistry 141 Homepage. This page contains all information pertinent to all sections of Dr. Haefner's CHEM 141 Fall 2017 Course
Worksheets! Worksheets! Worksheets!
****** CHEM 141 Grade Calculator ****** COMING SOON!
I have set up an excel spreadsheet that will calculate your estimated graded based on your current scores and estimated exam and lab scores. Download the file, input problem set scores, exam scores, and estimated lab score out of 200 pts. The spreadsheet will give you an estimate of your grade.
Please report any bad links to me.
Reminder:
In order to do well, you should be doing as many problems as possible. This includes the practice problems.
Simply working spots will generally not be enough to earn the best grade. Attempt practice problems without refering to notes or the exam. If after 10-15 minutes, refer to key or notes. Make note of where you were getting stuck and work on reinforcing that concept.
For a clean Periodic Table, Click here.
Conversion Roadmap , Click here
Solubility Guide for Ionic Compounds, Click here
Don't know what to study or make sure you understand? Check out the Objectives list!
If you are having difficulty working the problems or understanding the material, NOW is the time to come in for help. Don't put it off. You will not be able to cram for the upcoming exams in one evening. Also the material/concepts that we are covering will be used throughout the semester. You must understand them to understand the remaining material. Please take advantage of my open door policy and come in for help or clarification.
I have an "open door" policy when it comes to office hours and typically if I am in my office I will be available for questions and extra help. I am generally available afternoons. Please take advantage of this opportunity!
Also feel free to e-mail me (shaefner@bridgew.edu) with quick questions or concerns. I will try to reply respond as promptly as I can. .



---

Assignments and Keys

On this page you will find a series of Homework assignments, Review Problems and Answer Keys. Scroll down for additional keys

Of course they won't be posted until after they have been completed.

To view many of the key you will need Adobe's Acrobat Reader Plugin. It's free and can be downloaded here (most of you probably already have it)


---


Problem Sets and Keys

| | | |
| --- | --- | --- |
| | Problem Set | Keys |
| | | PS 0 KEY |
| | PS 1a | PS 1a KEY |
| | PS 1b | PS 1b KEY |
| | PS 1c | PS 1c KEY |
| | PS 1d | PS 1d KEY |
| | PS 2a | PS 2a KEY |
| | PS 3a | PS 3a KEY |
| | PS 3a including geometry/polarity/imf/hybridization | PS 3a Key including geometry/polarity/imf/hybridization |
| | PS 3b | PS 3b KEY |
| | PS 3c | PS 3c KEY |
| | PS 4a | PS 4a KEY |
| | PS 4b | PS 4b KEY |
| | PS 4c | PS 4c KEY |
| | | |
| | PS 5b | PS 5b (PPT Rxn) KEY |
| | PS 6a | PS 6a KEY |
| | | |
| | | |




---


Exam Keys

| | | |
| --- | --- | --- |
| | Exam | Key |
| | | |
| | | |
| | Exam III | |

s





---


Review Spots, Practice and Keys

Spots

Keys

Exam I Spots

Exam I Spots KEY

Exam II Spots


Exam II Spots KEY


Exam III Spots

Exam III Spots KEY

Gas Law Spots

Gas Law Spots KEY

Thermo Spots KEY

Extra Lewis Structure and VSEPR Practice

Extra Lewis Structure VSEPR Practice KEY

Polarity Practice
(including Lewis Structures and Geometry)

Polarity Practice Key










---


Worksheets

Worksheets

Keys

ws 1

ws 1 key

ws 2

ws 2 key

ws 3

ws 3 key

ws 4

ws 4 key

ws 5


ws 5 key

ws 6
after exam

ws 6 key

ws 6 ex

ws 6 ex key

ws 7

ws 7 key

ws 7ex

ws 7ex key

ws 7b

ws 7b key

ws 8

ws 8 key

ws 9a

ws 9a key

ws 9

ws 9 key

ws 10

ws 10 key

ws 10x

ws 10x key

ws 10y

ws 10y key

ws 11

ws 11 key




---







---
---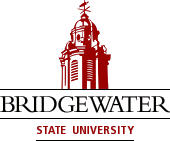 E-mail:
shaefner@bridgew.edu

The number of times this page has been accessed:
Created 08/12/02
Last Modified: