Banned Books Week
September 25 - October 2, 2010
Celebrating the freedom to read for 28 years
"Congress shall make no law respecting an establishment of religion, or prohibiting the free exercise thereof; or abridging the freedom of speech, or of the press; or the right of the people peaceably to assemble, and to petition the government for a redress of grievances."
Banned Books Week is sponsored annually by the American Library Association, the American Booksellers Association and others to ensure that no one person or group dictates what others can read.
Click on any book cover to find out why the book is "dangerous"
| | | |
| --- | --- | --- |
| | | |
| Call of the Wild | Harry Potter Series | I Know Why the Caged Bird Sings |
| | | |
| The Diary of Anne Frank | Lord of The Rings | Midnight in the Garden of Good and Evil |
| | | |
| Working | The House of the Spirits | Daddy's Roommate |
| | | |
| The Origin of Species | Holy Bible | So Far from the Bamboo Grove |
| | | |
| Ordinary People | And Tango Makes Three | Twilight |
===========================================================================
More Challenged or Banned Books
Book Bans and Challenges 2007-2009 Map
=================================================
Top Ten Most Challenged Books of 2009
Top 100 Most Frequently Challenged Books from 1990-2000
Most Frequently Challenged books of the 21st Century (2000-2005)
==================================================
Maxwell Library's Intellectual Freedom Policy and Procedure
=================================================
====================================================
Clement C. Maxwell Library Educational Resource Center's Guide to Banned and Challenged Books
====================================================
"If your library is not 'unsafe', it probably isn't doing its job."
--John Berry
"There are worse crimes than burning books. One of them is not reading them. "
--Joseph Alexandrovitch Brodsky
"You have not converted a man because you have silenced him"
--John Morley
"If all printers were determined not to print anything till they were sure it would offend nobody, there would be very little printed."
--Benjamin Franklin"

"I never knew a girl who was ruined by a book."
--James Walker
"The sooner we all learn to make a decision between disapproval and censorship, the better off society will be... Censorship cannot get at the real evil, and it is an evil in itself."
--Granville Hicks
"Censorship is the strongest drive in human nature; sex is a weak second."
--Phil Kerby
=====================================================================
More Information on Banned Books and Censorship Can Be found on the following websites
American Bookseller's Association
===================================================================
To Read More About Censorship look at these resources from Maxwell Library
Becker, Beverly C. Hit List for Children 2: Frequently Challenged Books. Chicago : American Library Association, 2002.
Educational Resource Center-Reference Z1019 .B38

Censorship. Pasadena, Calif.: Salem Press, c1997.
Reference Collection Z658.U5 C38

Censorship: A World Encyclopedia. Chicago: Fitzroy, Dearborn Publishers, c2001.
Reference Collection Z657 C393
Foerstel, Herbert. Banned in the USA: A Reference Guide to Book
Censorship in Schools and Public Libraries. Westport, Conn. : Greenwood Press. 2002.
General Collection Z658 U5 F64 2002
Green, Jonathon. The Encyclopedia of Censorship. New York: Facts on File, 2005.
Reference Collection Z657.G73 2005

Hit List: Frequently Challenged Books for Young Adults. Chicago : American Library Association, 1996.
Educational Resource Center Reference Z711.4 .A576 1996

Hit List: Frequently Challenged Young Adult Titles: References to Defend Them. Chicago, Il : Young Adult Services Division, American Library Association, 1989.
Educational Resource Center-Reference Z711.4 .A576

Knuth, Rebecca. Libricide: The Regime-Sponsored Destruction of Books
and Libraries in the Twentieth Century. Westport, Conn. : Praeger Publishers. 2003
General Collection Z659 K58 2003

Lesesne, Teri. Hit List for Young Adults 2: Frequently Challenged Books. Chicago : American Library Association, 2002.
Educational Resource Center-Reference Z711.4 .A576 2002

Scales, Pat. Teaching Banned Books: 12 Guides for Young Readers. Chicago : American Library Association, 2001.
Educational Resource Center Z1019 .S33 2001
Questions or comments about this page should be sent to Pamela Hayes-Bohanan phayesboh@bridgew.edu
Return to Pamela Hayes-Bohanan's home page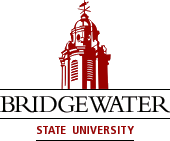 Page updated on September 17, 2010