Nicaragua Study Tour Reprise - 2007
James Hayes-Bohanan, Ph.D.
Bridgewater State College

Revised August 1, 2007


In January 2007, I had the privilege of leading my second study tour of Nicaragua, a course known as the Geography of Coffee. One student -- Brandon Phinney -- actually participated for a second time. We found that some things had changed in a year, and the chance to see some things for a second time made them easier to understand. I also found that things I assumed I understood were actually more complicated than I had realized.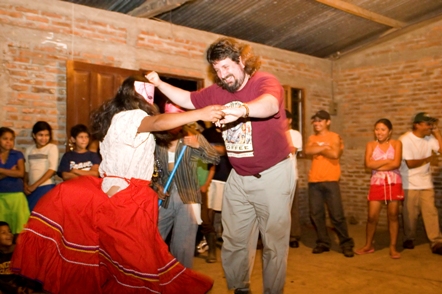 The 2006 tour page provides more detail about many parts of that tour. This page describes

some

of the highlights of the 2007 trip. All of my 2006 photos, some with annotations, are posted on Flickr, along with my 2007 photos.



We were lucky enough to have Canadian professional photographer Matt Kadey along for several days of our trip. He stayed on for a couple weeks, taking some

amazing photos

of the coffee lands and coffee people, and the fun photo of myself dancing in La Corona. Matt later published an excellent story "

Nicaragua: Ecotourism allies with fair trade in Central America," in

Fresh Cup

magazine.

Hear student Tom Zimmerman talk about this trip on bPOD, along with other BSC study tours in Belize and India.



Most of this page was posted directly from Managua on January 15, a few hours before we left.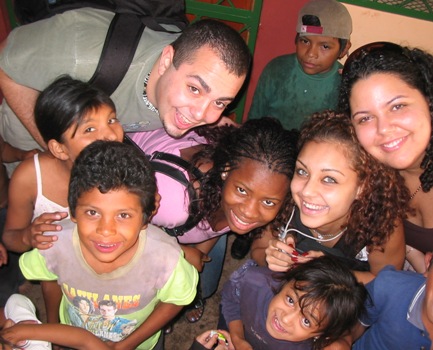 Bridgewater students were enchanted with the children of Nuestra Tierra, a grower's cooperative on the Matagalpa-Jinoteca border. The feelings clearly were mutual.