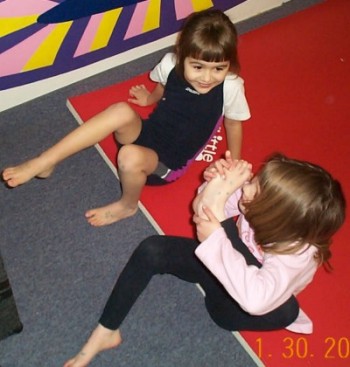 Everyone knows that the best part of gymnastics is the foot stampers at the end. For this special occasion, the stampers were blueberry-scented. These kids were trying to get everyone to smell their feet. I wish I were so limber!





Here they present their diplomas for a job well done!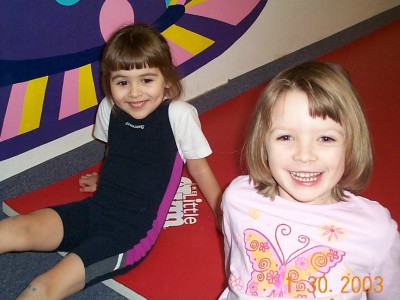 These girls love the camera!