<![if !ppt]><![endif]>

Strong placement takes time …


but it also persists

<![if !vml]>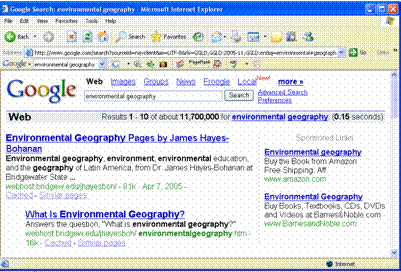 <![endif]>

This page has been ranked #1 on the term "environmental geography" for about five years, except for a period of a few months, when it was ranked #2 or #3. The total pages found has grown during that time from a few hundred thousand to almost 12 million, but this page continues to accumulate links, so its ranking remains high.