I've never been there, but my Cornhusker friends say it is great!
So far, I have visited the counties shown in yellow.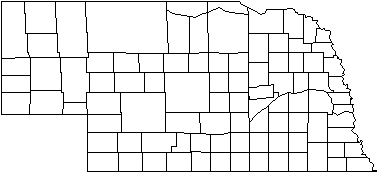 I have been to 0 out of 93 counties in Nebraska.
For a very clear map with the county names, visit Delorme's Nebraska Counties page.

Return to my home page.