Delaware is one of eight states in which I have visited all of the counties. See if you can find the others.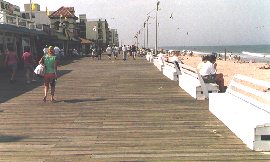 Delaware is one of those states that I have known mostly from the highways, though I have taken opportunities to take a few back roads, and I have enjoyed visits to Rehoboth Beach.
So far, I have visited the counties shown in yellow.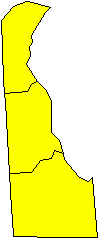 I have been to 3 out of 3 counties in Delaware.
For a very clear map with the county names, visit Delorme's Delaware Counties page.
Return to my home page.