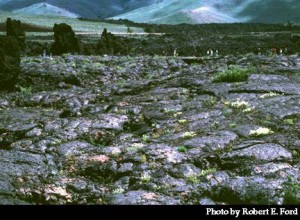 On my second visit to Idaho (my first was a quick midnight transect up north with my friend Mike), we visited Craters of the Moon National Monument, which had long intrigued me. We also visited a potato museum in Blackfoot, where we enjoyed "Free Taters for Out-of-Staters."
So far, I have visited the counties shown in yellow.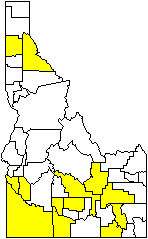 I have been to 13 out of 44 counties in Idaho.
For a very clear map with the county names, visit Delorme's Idaho Counties page.

Do you have a postcard from Idaho? If so, please check out my State Postcard Collection page!

Return to my home page.